Music
SIN FRONTERAS WORLD TOUR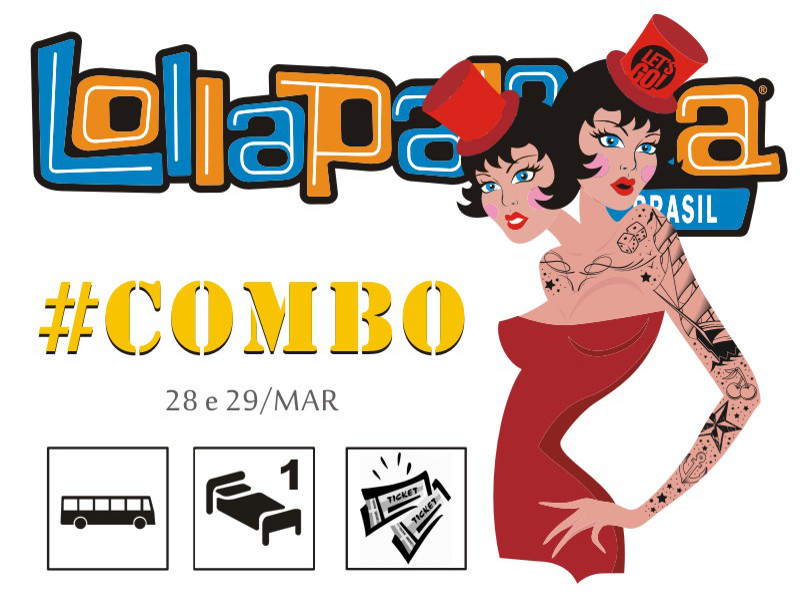 28/03/2015 - 29/03/2015
Interlagos (Autódromo José Carlos Pace)
Nos dias 5 e 6 de abril de 2014, o Autódromo de Interlagos, em São Paulo, foi tomado por uma multidão. Atrás de suas bandas favoritas, essa galera que veio de diferentes cantos do Brasil (e do mundo!) viveu dois dias de muita música e curtição. Tudo isso distribuído em cinco palcos, mais de 60 bandas, variadas opções de alimentação, espaços de ativações e áreas de descanso.
Em 2015 a festa continua! Fique ligado em nossas redes sociais para mais novidades!

Foto: Divulgação
28/03/2015
Interlagos (Autódromo José Carlos Pace)
No sábado, dia 28 de março, o rock será o destaque do line up com shows de Jack White, Robert Plant and The Sensational Space Shifters, Skrillex, Kasabian, Bastille, Alt-J, Major Lazer, Marina and the Diamonds, KONGOS, Fitz and the Tantrums, St. Vincent, Dillon Francis, SBTRKT, Banda Do Mar, Ritmo Machine, DJ Snake, Boogarins, Bula, Vintage Culture, Baleia, Nem Liminha Ouviu, Anna e E-cologyc Vs Jakko.

Foto: Divulgação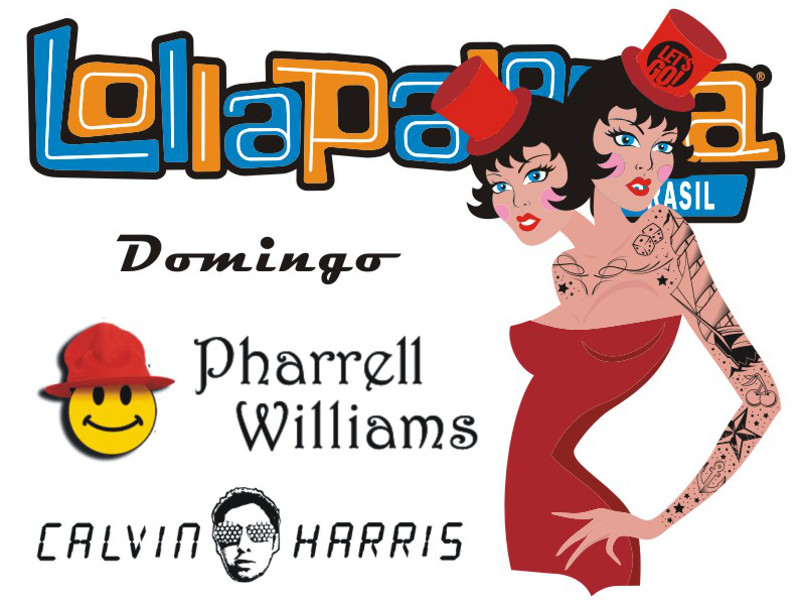 29/03/2015
Interlagos (Autódromo José Carlos Pace)
O domingo, dia 29, por sua vez, será o dia das atrações de música pop e indie: Pharrell Williams, Calvin Harris, The Smashing Pumpkins, Foster The People, Interpol, Steve Aoki, The Kooks, The Chainsmokers, Rudimental, Three Days Grace, Young The Giant, Pitty, Molotov, Carnage, Childish Gambino, O Terno, Mombojó, Far From Alaska, Victor Ruiz AV Any Mello, Big Gigantic, Fatnotronic, Chemical Surf e Scalene.

Foto: Divulgação
E ainda:
Obituary
,
Stock Car GP Ribeirão Preto
,
Jason Mraz
,
Eluveitie
,
Dark Avenger & Primator
,
Paul Di'Anno
,
Paul Di'Anno
,
Front 242
,
Marduk
,
Imagine Dragons
,
Dulce Maria
,
Christina Perri
,
6º Monsters Of Rock #Ozzy Osbourne
,
6º Monsters Of Rock #2 Dias
,
6º Monsters Of Rock #Kiss
,
Coroner
,
Ed Sheeran
,
Tomorrowland | Full Madness #3Dias
,
Tomorrowland | Magical Friday
,
Tomorrowland | Incredible Saturday
,
Tomorrowland | Glorious Sunday
,
Grave Digger
,
Roça 'n' Roll | 17ª Expedição
,
Extreme
,
João Rock 2015
,
Backstreet Boys (Sábado)
,
Sepultura
,
Violetta Live
,
Opeth
,
David Garrett
,
Varathron
,
Nuclear Assault & Exciter
,
Rock in Rio 2015 | Combos
,
Rock in Rio 2015 | Queen
,
Rock in Rio 2015 | Metallica
,
Rock in Rio 2015 | Rod Stewart
,
Rock in Rio 2015 | System Of a Down
,
Rock in Rio 2015 | Slipknot
,
Rock in Rio 2015 | Rihanna
,
Rock in Rio 2015 | Katy Perry
,
Blind Guardian & Circle II Circle
,
Tarja Turunen
,
Angra
,
44º GP BRA F1® 2015 #2Dias *Fly
,
44º GP BRA F1® 2015 #2Dias *Road
,
Pearl Jam
,
44º GP BRA F1® 2015
,
The Rolling Stones
,
The Rolling Stones
e
Rio 2016